Shigeyasu Yamauchi is the storyboard writer and episode director for Casshern Sins.
Shigeyasu Yamauchi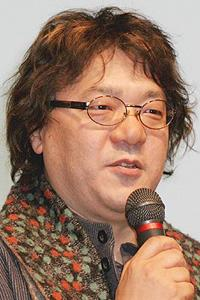 Other Work
Edit
Yamauchi has directed many other works including the TV series "Saint Seiya: Hades" (2002-2003), "Ranma 1/2" (1989), and "Digimon 2" (2001) and films like "Dragon Ball Z: The Invincible Power" (1994), "Dragon Ball: The Path to Power" (1996) and "Digimon The Movie" (2000).
Ad blocker interference detected!
Wikia is a free-to-use site that makes money from advertising. We have a modified experience for viewers using ad blockers

Wikia is not accessible if you've made further modifications. Remove the custom ad blocker rule(s) and the page will load as expected.